---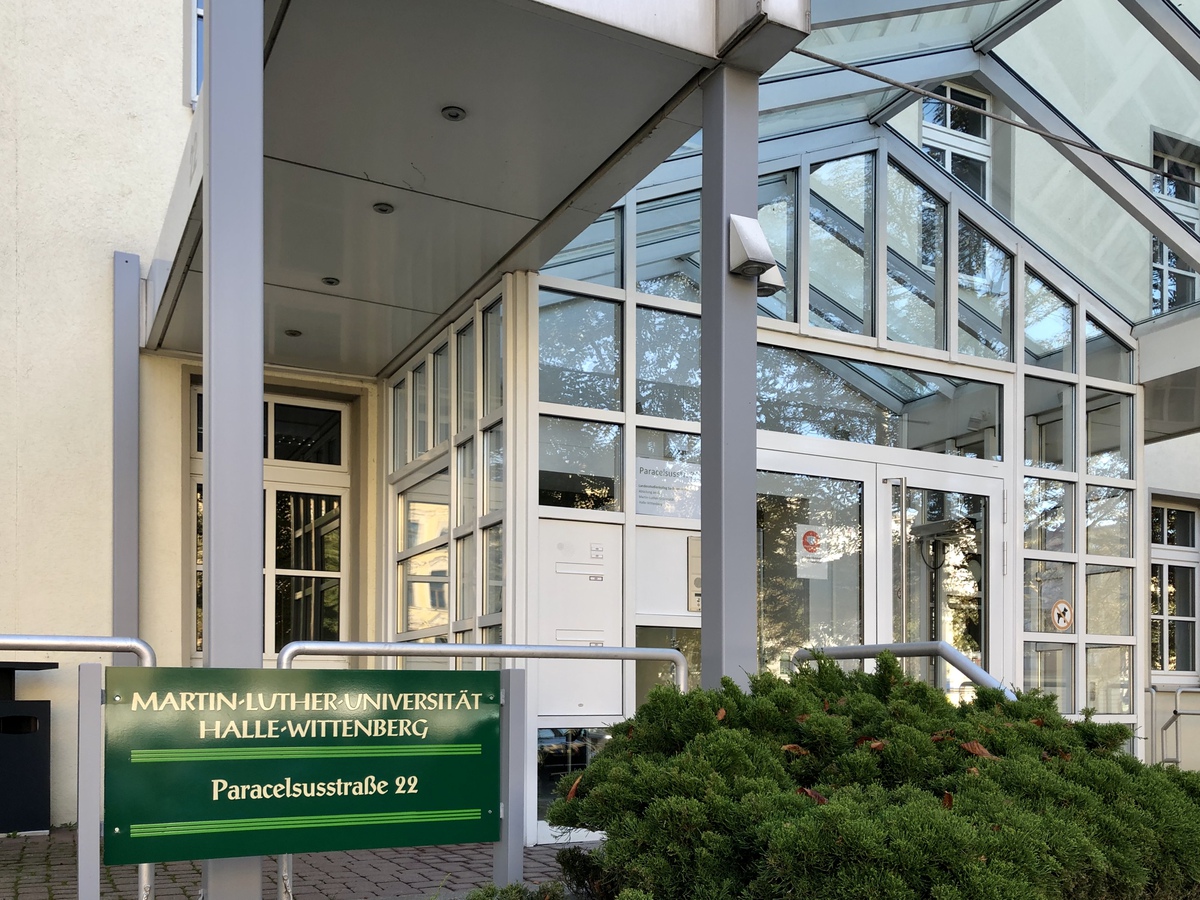 ---
---
Contact
Landesstudienkolleg
phone: +49 345 5524486
info@studienkolleg.uni-hall...
Paracelsus Str. 22
06114 Halle
postal address:
Martin-Luther-Universität, Landesstudienkolleg
06099 Halle
---
---
Login for editors
---
The Preparatory College of Saxony-Anhalt
---
WIR SIND MEHR ALS FSP!
The preparatory college of Saxony-Anhalt is the first preparatory college in Germany. It is a cooperation of the Martin-Luther-Universität Halle-Wittenberg and the Hochschule Anhalt (FH). It conveys the required qualifications for a successful higher education including the adequate knowledge of the German language to particularly those foreign students whose previous experience do not correspond to the German admission qualifications. The department in Halle ("Studienkolleg" for short) is a central department of the country Saxony-Anhalt at the MLU in Halle. In addition, the college is a licensed test centre for the certification of the TestDaF. (further information - Link to the test centre.) The college also carries out the professional-project together with the Academic Exchange Service (DAAD). (further information - Link to the professional-project.)
Aufnahmetest für das Sommersemester 2024
Der Aufnahmetest für das Sommersemester 2024 findet am 27. Januar 2024 statt. Mehr Informationen dazu finden Sie hier:
Contact
Landesstudienkolleg Sachsen-Anhalt Abteilung Halle
Paracelsusstr. 22
06114 Halle
Achtung abweichende Postanschrift !

Martin-Luther-Universität Halle-Wittenberg
Landesstudienkolleg
06099 Halle
Tel.: +49-345-55 24486
Sekretariat: Frau Antje Remeth
Sprechzeiten:
Mo- Fr. 8.00 - 12.30 Uhr
Mo/ Di/ Do 13.30 - 15.00 Uhr
info@studienkolleg.uni-halle.de
Ihre Anfragen zur Bewerbung und Zulassung können Sie richten an das "Studierenden-Service-Center für Internationale Bewerber":
international.students@uni-halle.de
Bitte senden Sie keine Bewerbungsunterlagen an das Studienkolleg!
+++
Dr. Katrin Krüger
Leiterin des Landesstudienkollegs Halle
---
---